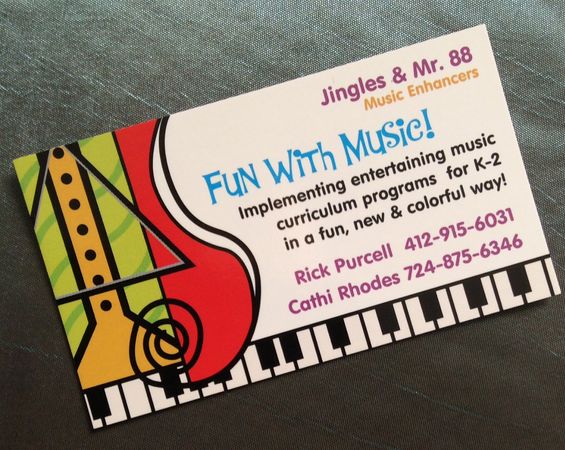 FUN WITH MUSIC presents a program we consider 'edutainment,' as it not only entertains children from Pre-K though 5th Grade, but also educates them! 
Music can open children to better concentration, enhanced critical thinking skills and focused fun! FUN WITH MUSIC is a perfect vehicle for this lesson. Miss Jingles & Mr. 88 (Cathi Rhodes & Rick Purcell) implement entertaining music curriculum programs in a fun and colorful way! Interactive learning is the goal, as it inspires a life-long love of music. With decades of theatrical and music experience, they aim to inspire children to enjoy music and play instruments, some of which can be made out of items found around the home!
Contact info: 724-875-6346 for bookings at your child's school or day care!