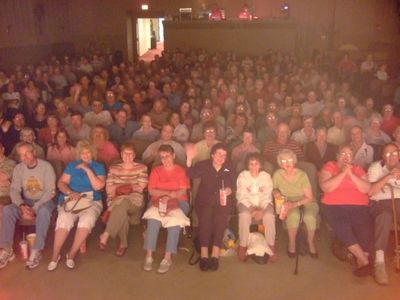 It is always so nice to see so many faces enjoying the songs being sung. Those of you who are dedicated fans are special to me! Many thanks for your love and support.
Hello, Everyone!
Welcome to my website.
It feels so good to be back to entertaining and seeing all of you!
Most of you know that not only do I perform a professional PATSY CLINE TRIBUTE SHOW for my wonderful fans, but I also perform another favorite show called THE SENTIMENTAL JUKEBOX SHOW, singing hits through the decades. I also perform for the Veterans, Seniors, Church Groups, Fairs and Festivals, and much more, plus I also sing at Funerals. (You can 'LIKE' my PATSY CLINE TRIBUTE ARTIST - CATHI RHODES page on Facebook!)
 
***** PLEASE NOTE THAT ADDITIONAL DATES ARE NOT SHOWING UP IN MY CALENDAR. I WILL POST THOSE ONES HERE UNTIL THIS ISSUE IS TAKEN CARE OF. THANK YOU FOR YOUR PATIENCE! *****
✅ DEC 4 from 4-9 pm at DELMONT PRESBYTERIAN CHURCH 
DEC 6 - Private Show - Harrison City
DEC 20 - Private Show - Latrobe
DEC 21 - Private Show - Monessen
✅ JAN 22 - PALACE THEATRE, GREENSBURG - 7:30 pm 
You might consider having me entertain your group or party (as myself) for a Christmas Show, so CALL EARLY to book your date & time! I can build any show around your themes, and I also do a Patriotic Salute to our Veterans.
I have been so blessed to be invited to travel all over the Tri-State area, and would be delighted to travel wherever folks want to hear me sing... so give me a call or email me! 
Thanks to all for such kind comments in The Guestbook! PLEASE CHECK OUT THE 'NEWS' PAGE on this website. 
**** I want to remind you to check out the 'CALENDAR' page for my performances. (See UPDATES ABOVE!) Everyone is always asking WHEN and WHERE I'll be singing for THE GENERAL PUBLIC, so I hope you will be able to make it to hear me perform. I do a major part of my shows for PRIVATE groups, so from now on, I will mark ALL PUBLIC DATES with a GREEN CHECK MARK ✅ for your convenience in scrolling through my show dates. 
** Remember to leave your thoughts in the Guestbook! **
Thank you to all of you who came out to enjoy an afternoon or evening of entertainment, and especially to those who were great sports and joined me on stage to become part of the show! You were all fantastic and such a joy to work with! I hope to see many of you again this year.
If you are looking for quality entertainment -- you just found it! Call me and we can make arrangements for YOUR special event! Thank you for coming out and joining the fun!
God Bless and enjoy your day!