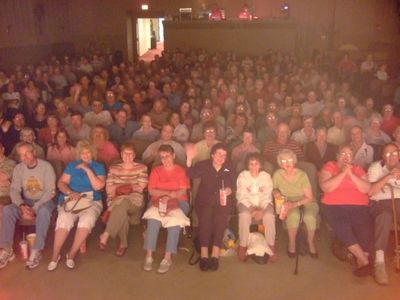 It is always so nice to see so many faces enjoying the songs being sung. Those of you who are dedicated fans are special to me! Many thanks for your love and support.
Join me at THE CHAPEL, just 5 miles from the Visitor's Center.
Info forthcoming. You must call to reserve your FREE LUNCH.
Bring a blanket or chair to enjoy a FREE CONCERT from the hillside overlooking the beautiful Amphitheatre! Food and refreshments will be available. BRING THE FAMILY! See you there!